Workshops for Wellbeing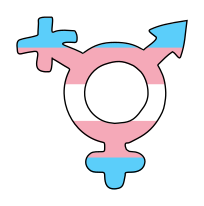 My services now include bespoke psychological support packages and advice for individuals, families, work places and education settings who are looking for expertise and sensitivity in all matters of gender identity.
I have years of experience working full time as a specialist counselling therapist at a lead UK Gender Identity Clinic and continue to work privately in this field.
In 2018 I had a paper published in the International Journal of Transgenderism on the experience of individuals identifying non-binary gender. This is of specialist interest to me and I have facilitated support groups of this theme, as well as providing educational workshops and presentations to universities and teams of health professionals.
I have also presented to and participated in conferences and seminars with the British Association of Gender Identity Specialists, and the European Professional Association for Transgender Health in UK and European venues.
Specialist Gender Identity Support
One to one counselling
therapy to explore the experience of the individual and support their mental wellbeing. This might include any of the following (for a few examples):
Personal/social/professional roles
Dysphoria
Transition (before/during/after)
Relationships
Preparation for surgeries
Sex
Physical/Mental/Spiritual Health
Gender Confusion
Family support sessions
Following an initial session therapist-named client, the client invites their family members to a professionally lead group session. The purpose might be (some examples):
Providing a safe neutral space to discuss sensitive matters with regard to gender identity
Supporting parents/siblings/partners/children in their loved one's gender journey
Deepening understanding and awareness of gender issues and the experience of the named client
Sign-posting and providing information, guidance and support for all
Systemic therapy
Advocacy
Schools, universities, places of work, seeking expert advice on best supporting a pupil, student, member of their setting or staff team. Some example of possibilities:
Providing appropriate psychological support for somebody with any gender concerns
Guidance on the law, good professional practices and equality in the work place
Advice on appropriate facilities (eg toilets and dressing rooms) and supporting somebody with dysphoria
Administrative support, eg supporting name and pronoun changes, in a sensitive manner
Education and an opportunity to freely ask questions and have discussions on the topic of gender identity in order to feel more confident on this subject both professionally and personally